July 19, 2023
Two dozen higher education diversity leaders looking to strengthen their professional skills gathered on Case Western Reserve University's campus in Cleveland last month, where they spent four intensive days learning from the best in the field through case studies, interactive workshops, peer collaboration and more.

From large, flagship public state schools to small, elite private institutions, the 2023 Standards of Professional Practice Institute cohort attendees represented a variety of institutions, but they all had a common desire to walk away equipped with tools to expand their own career development as well as a sharpened focus on strategies to strength their diversity, equity and inclusion work at their colleges and universities.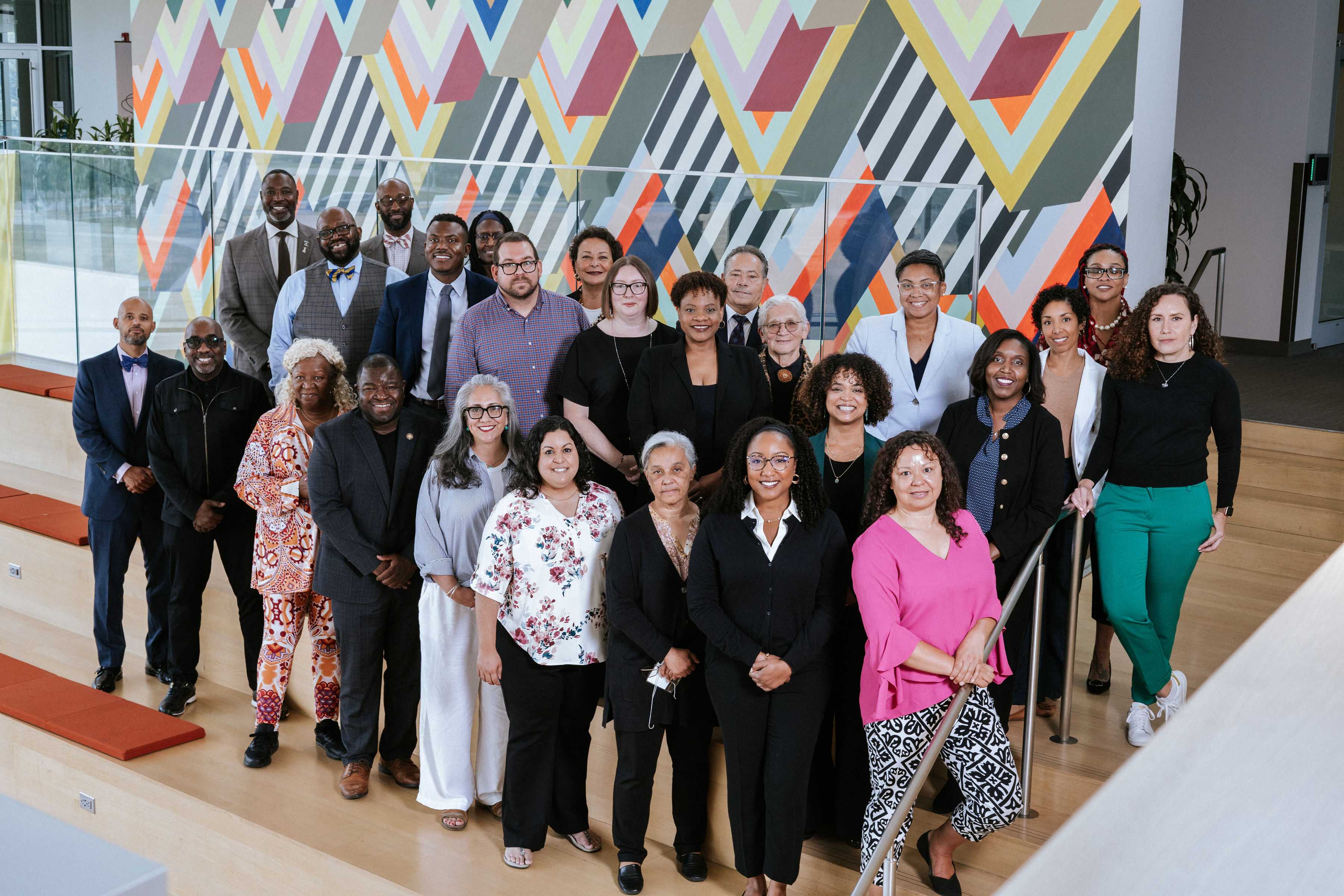 Discussions throughout the four days ranged from First Amendment scenarios, the current landscape and legal concerns to managing institution change, negotiation priorities, race, equity gaps and self care. 
Conversations were lively and given the safe space that was created for the SPPI cohort attendees, they did not shy away from asking the tough questions, such as what protocols need to be official policies and when a study should be launched and a committee should be formed versus just setting forth with enacting change on their campuses. 
"We don't need to have a big report for gender-neutral bathrooms. Just create gender-neutral bathrooms, please," featured speaker Daryl G. Smith, professor emerita at Claremont Graduate University who has devoted her career to studying and fostering diversity in higher education, told the attendees.
NADOHE board member Clyde Wilson Pickett, University of Pittsburgh's vice chancellor for Equity, Diversity, and Inclusion, led the institute from beginning to end, guiding conversations and facilitating workshops. He was always there to remind the attendees just how important their work is for the advancement of their institutions and of the need for diversity leaders to be fully immersed in all aspects of their communities.
"We can't be linear; our work has to be expanded, advanced and connected across our organizations," Pickett said.
Over the course of the four days, SPPI students' individual and professional hurdles were discussed and questions were answered by passionate faculty embedded in the cohort as well as by fellow peers sharing their experiences at their institutions.
President Paulette Granberry Russell also spoke, sharing how NADOHE is working to uplift diversity leaders' work on a national level.
"If we can't tell our story effectively — internally and externally — then we have a problem," Granberry Russell told the group.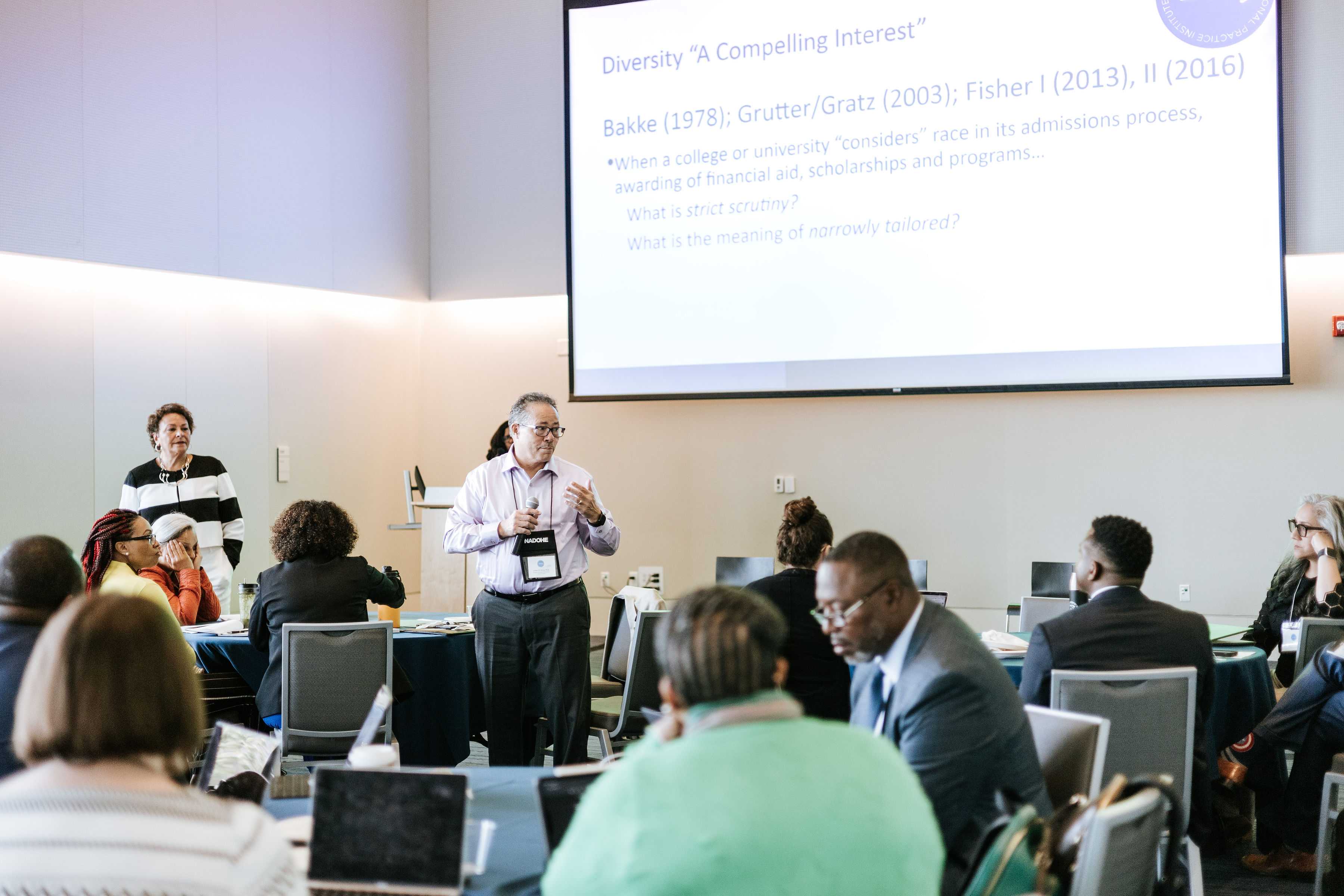 Faculty member Archie Ervin, vice president and chief diversity officer at Georgia Institute of Technology, added, "We either believe what we are doing or we don't, and we have to fight like it's a battle. This is a war." 
During another session, faculty member Elizabeth Ortiz, retiring vice president for the Office of Institutional Diversity and Equity at DePaul University, talked to the attendees about imposter syndrome, which many attendees said they also struggle with. 
"Vulnerability is my superpower, though," Ortiz said. "It's my superpower because it makes me empathetic and I always come into the room overprepared."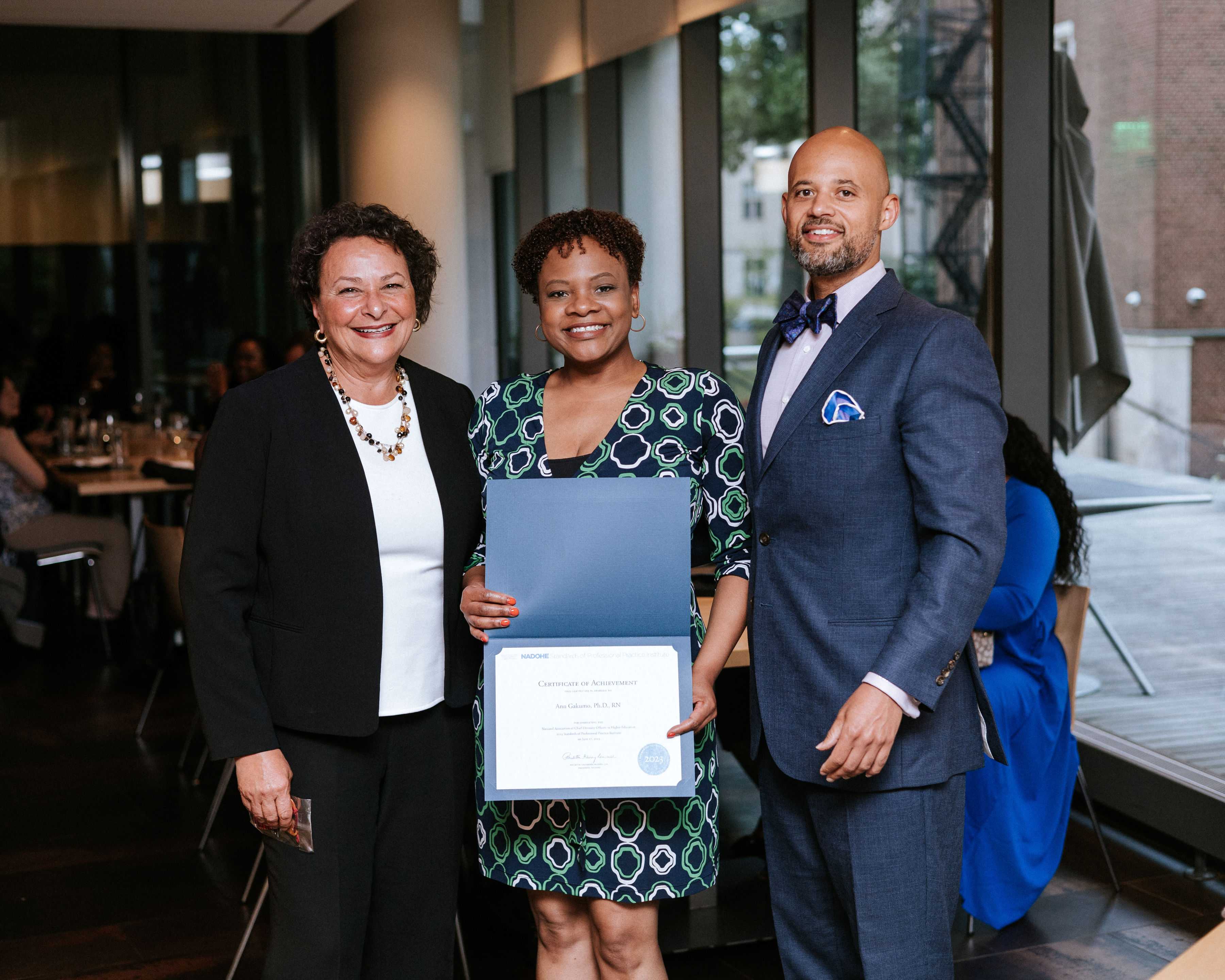 Faculty member Robert M. Sellers mentioned how tough it is to define higher education diversity leadership roles because "nobody in this room has the same job - or even the same title." 
Sellers, who is the former vice provost for equity and inclusion, former chief diversity officer and a professor at University of Michigan, talked about negotiating and defining the role, especially around learning about the clear expectations for each person in their role. 
Sellers urged the importance of setting boundaries, knowing one's limit and reciting this mantra:   
"I will do the very best I can do today given all that I have to do. With the goal of being a little bit better tomorrow."
The four days of sessions were broken up with plenty of social events and culminated with a celebration and graduation.